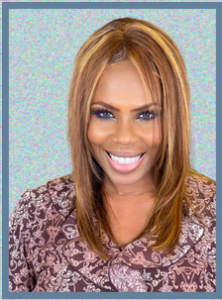 Carmen Aiken-Isaac
Doctoral Candidate
Certified Life Coach

Welcome to Life C.B.E. — Life Coaching to Breakthrough & Empowerment, where it is my desire to see people experience Psalm 51:6 — truth in their innermost being and to know the wisdom of God for their lives. It is God's will for us to live out our destiny healed, restored, and empowered.
Life C.B.E. is an avenue for families and individuals to address issues of the heart and soul. Whether it be addictions, depression, self-esteem issues, or marriage and divorce — people can find peace and maneuver to higher levels of freedom and recovery. Appointments include telephone sessions as well as sessions in person. For client forms, please click on the tab above, and for appointments, please call 817-405-9523.
"Carmen Aiken-Isaac is an amazingly gifted and powerfully anointed Life Coach. She has a great passion for seeing people free from their pasts and walking in the freedom and purposes God has set before them. She is skilled to hone in on the "heart" of the matter with a heart of compassion. She is empowered to cheer people across the victory line in becoming all God has created them to be. After just one session with Carmen, you will know that you have been in God's presence, and experience hope, freedom and joy. I highly recommend this powerhouse woman of God!"
Dr. Neecie Moore
Coaching Corporations, Individuals, and Families to Success for over 30 Years
"Wise, discerning and gifted, Carmen is a great life coach"
Clay Arnold
Heart Life Coaching DFW
"I recommend Carmen Aiken-Isaac as a Minister, Speaker, and a Life Coach. I have witnessed her walk through some of life's difficulties with faith, grace, and authenticity. Her love for God and willingness to allow Him to work in her life provides a great foundation for her to offer spiritual help and guidance to people as they grow in their relationship with Jesus Christ. She is bold, reflective, insightful, and compassionate, and she speaks with open vulnerability making it easy to relate to her life. I am confident you will be blessed by her."
Tom Lane
Lead Executive Senior Pastor of Apostolic Ministry


Why People Need a Life Coach
Women's Issues
Singleness Issues
Premarital
Marital
Parenting/Step-Parenting/Blended Family
Troubled Teens
Family of Origin Issues
Abuse
Sexual Issues
Addictions Recovery
Interventions
Co-dependency
Post Traumatic Stress Disorder
Grief Recovery
Divorce Recovery
Abortion
Mid-life Crisis
Depression
Anger
Rejection
Spiritual Growth
Theological Issues
Boundaries
Conflict Resolution
Professional Goals
Career Change
Purpose Identification
Values Identification & Clarification